Corsages
Corsages can be pin-on, wrist or worn like jewelry. Here at Petal to the Metal Flowers, we help you create the perfect floral piece, for a memorable and magical event.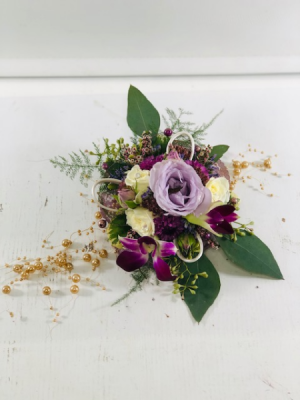 Victorian Corsage
Corsages
Our beautiful Victorian styled corsage is accented with gold beads.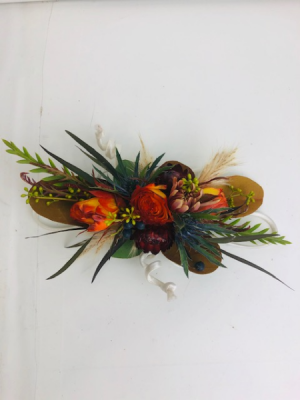 Fall Corsage
Wrist Corsages
Wrist corsage with fall colored flowers.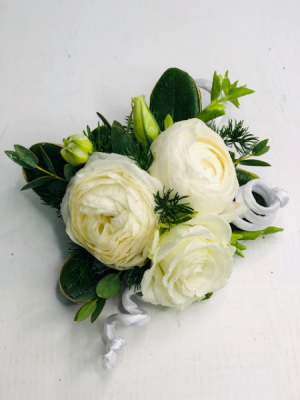 Classic White Corsage
Corsages
A beautifully classic white corsage with emerald green foliage.