Standing Sprays & Wreaths
Our selection of standing sympathy arrangements include, sprays, crosses, wreaths and more.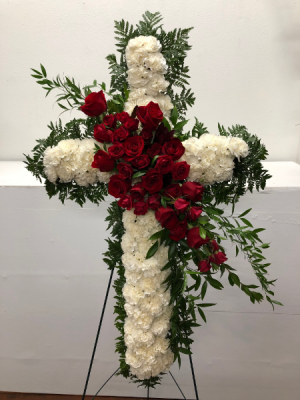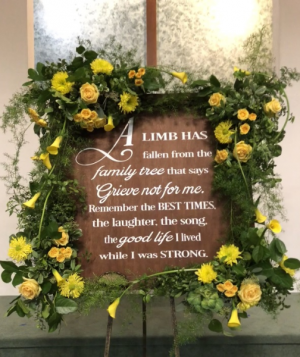 Family Tree
Standing Sympathy Rental w/Flowers
This standing sympathy arrangement is for the flowers and the price to rent our custom made wooden sign. The sign is 4' x 4' and is displayed on a stand. It reads: "A limb has fallen from the family tree that says grieve not for me. Remember the best times, the laughter, the song, the good life I lived while I was strong." **Flowers will vary according to availability and preference.
More Info