"If people did not love one another, I really don't see what use there would be in having any spring." Victor Hugs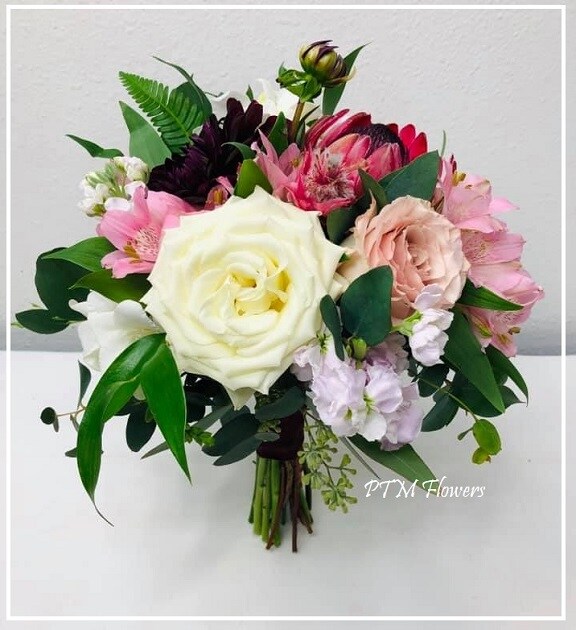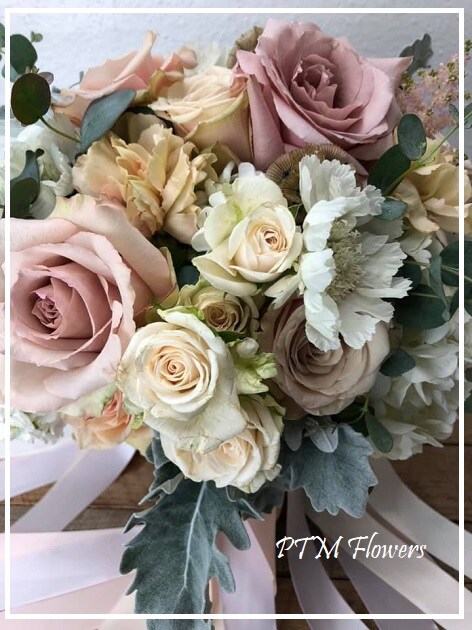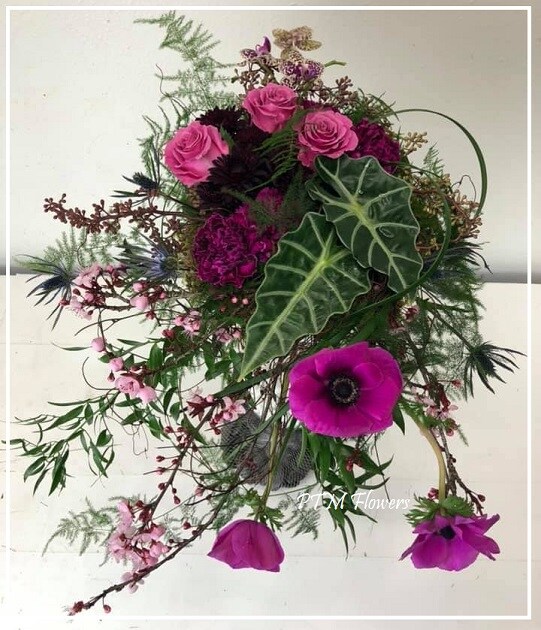 Alstroemeria & Stock
Roses, alstroemeria, protea, and stock are a few flowers in this spring bouquet.
Roses & Peonies
Roses, peonies, and dusty miller greens.
Anemones & Carnations
Anemones, carnations, and African mask leaves.
"From this day forward you shall not walk alone. My heart will be your shelter, and my arms will be your home." ~Unknown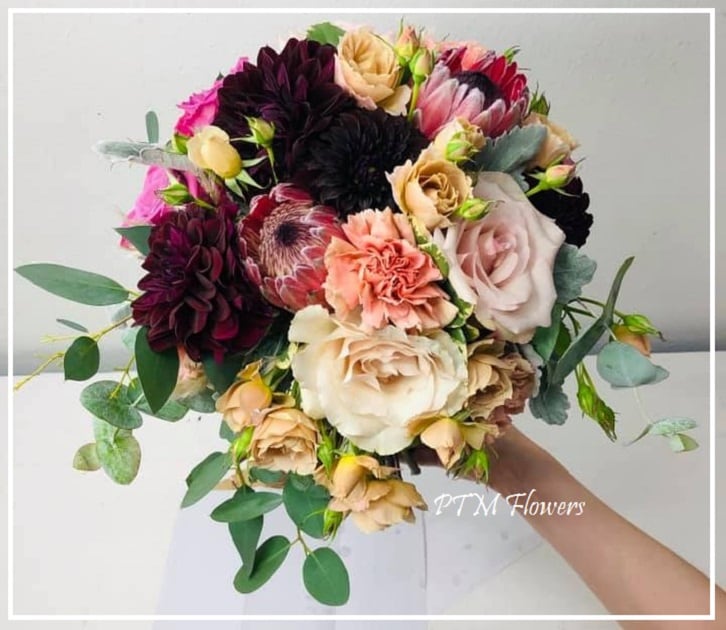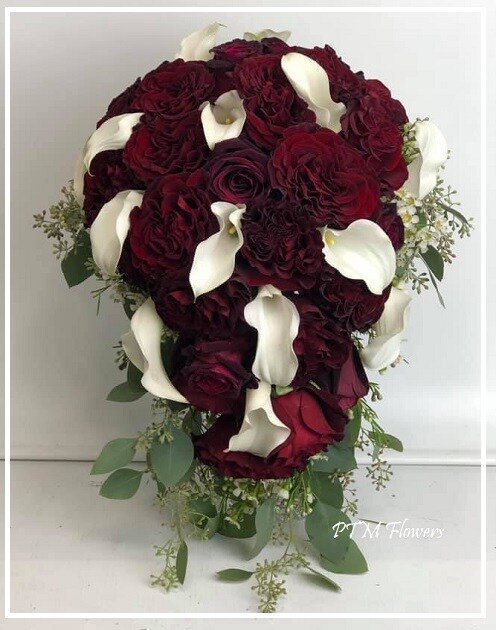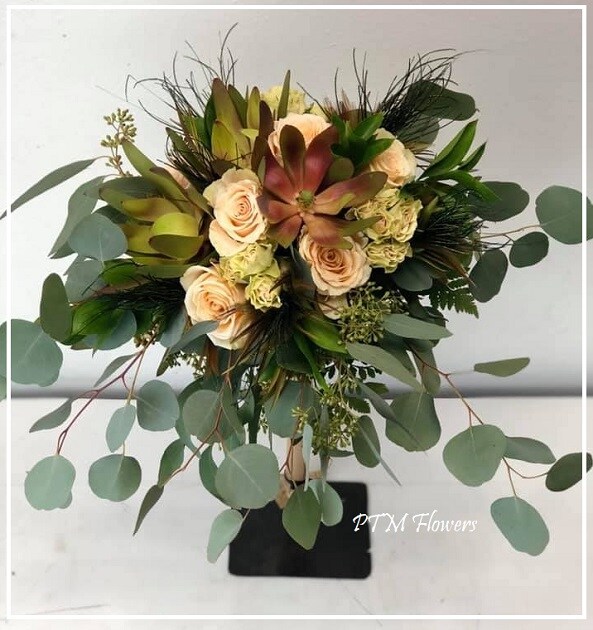 Protea & Dahlias
Roses, protea & dahlias.
Calla Lilies & Roses
White calla lilies and two varieties of red roses in a teardrop-shaped bouquet.
Eucalyptus & Leucadendron
Roses, eucalyptus, leucadendron, and feathers create a whimsical and unique bouquet.
"As long as autumn lasts, I shall not have hands, canvas, and colors enough to paint the beautiful things I see." Vincent Van Gogh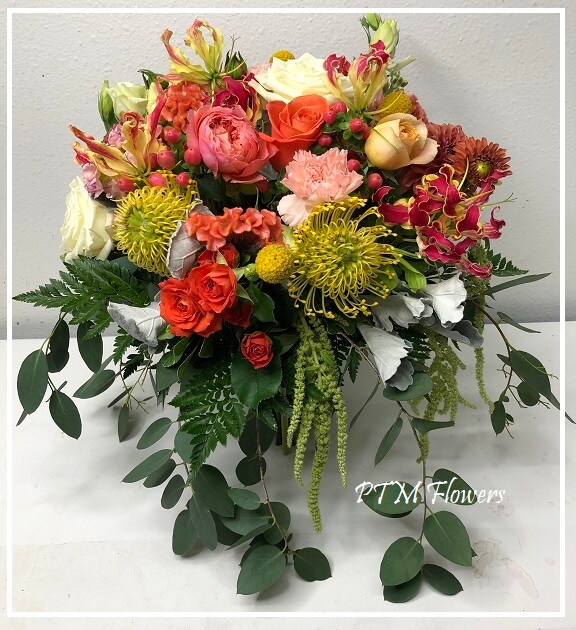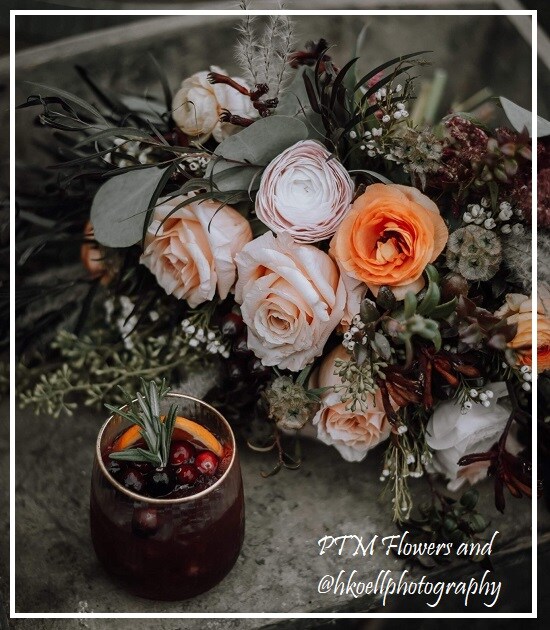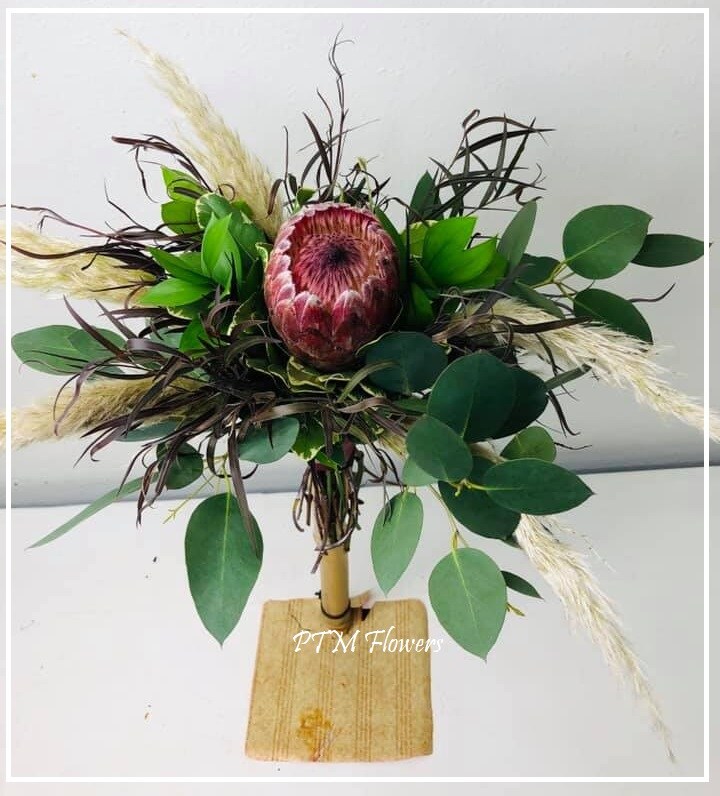 PIn Cushions & Gloriosa
Roses, pincushions, gloriosa lilies, and hanging amaranthus are just a few of the flowers highlighted in this bouquet.
Ranunculus & Roses
An assortment of colored roses and ranunculus.
Protea & Pompous Grass
Pink protea, pompous grass, and assorted greens for the minimalist wedding.
"Winter, a lingering season, is a time to gather golden moments, embark upon a sentimental journey, and enjoy every idle hour." John Boswell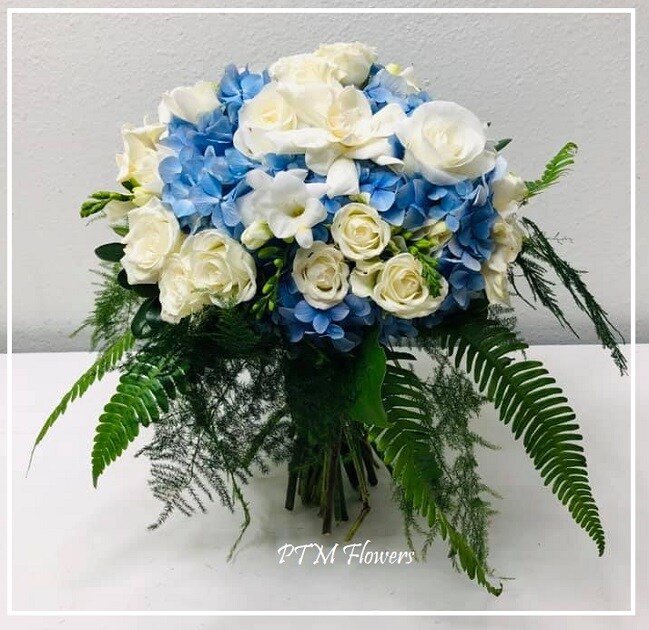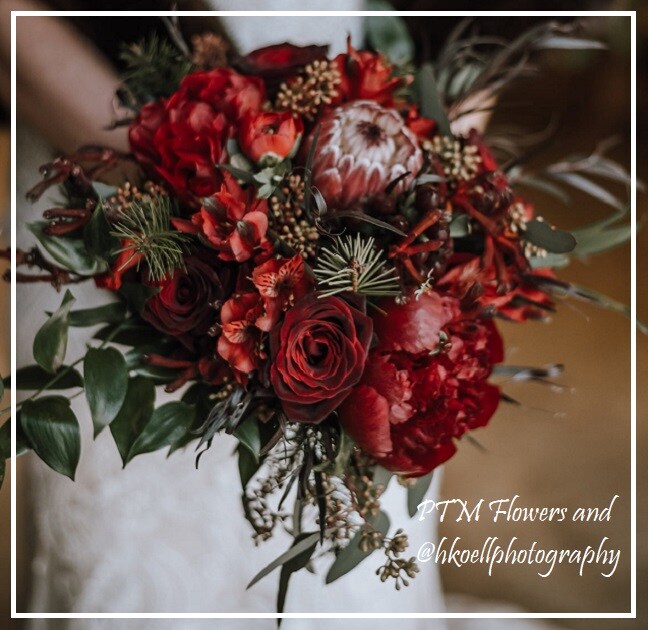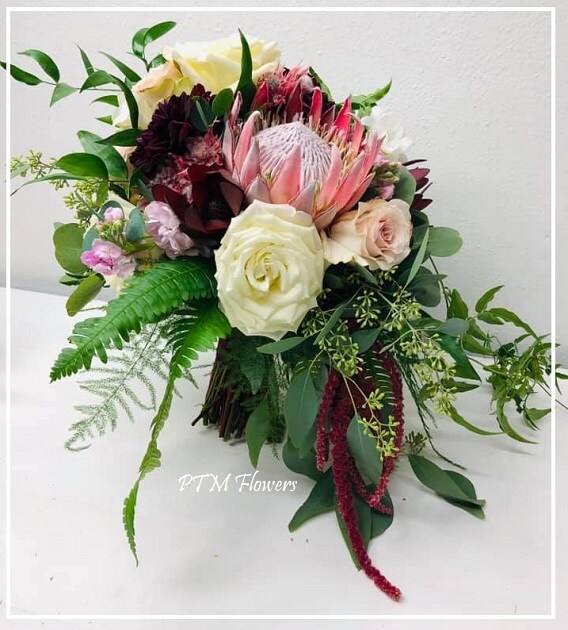 Hydrangea & Freesia
Blue hydrangea with white freesia and roses.
Roses & Peonies
Protea, roses, and peonies are the primary flowers in this rich and lovely winter bouquet.
King Alfred Protea & Hanging Amaranthus
A King Alfred protea, roses, seeded eucalyptus, and hanging amaranthus.